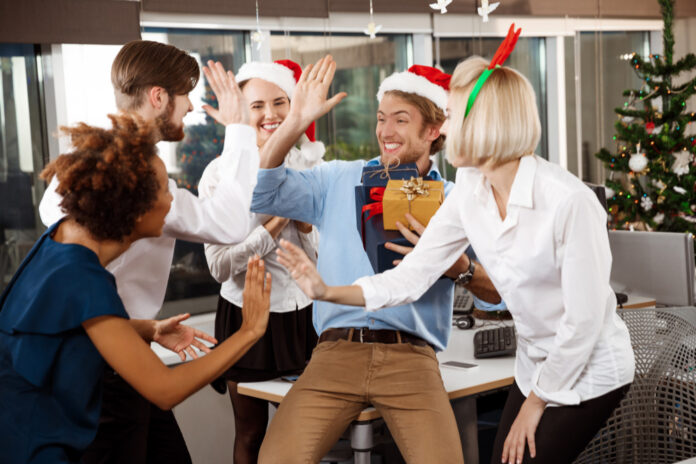 Every year our company holds a staff Christmas party as a way of celebrating the holidays and thanking them for all their hard work for the year. As a medium-sized business in the logistics industry, we know that we wouldn't be where we are without our staff. Yes, it does sound like a cliché but it's true. A business of our size relies heavily on every individual to work hard as a collective to meet our goals and without this, our growth would not be possible.
During the Christmas party, we provide dinner, entertainment and raffle prizes. While we don't have a huge budget, we do choose some pretty great prizes that make this part of the night very popular. If you are struggling with some prize ideas for your Christmas party, check out our list of recommended items.
1) Gift cards for partner businesses
If you partner with businesses that offer gift cards, try and blag some to giveaways as gifts. Not only will you likely save money on this gift, but it will also show your support for your partners and drive customers towards them. We offer gift cards from an online shopping platform we service and vice versa, which is a win-win for both parties. The recipient also gets to choose their own gift, so gift cards are the safest prize option.
2) Tablets
Now, this may seem a bit pricey but we usually choose these as our top prize. A good tip is to choose a prize that can be used for work. Tablets are a very useful product in this respect and ideal for almost everybody regardless of job position, age, gender and such. Our last winner uses his at work daily and it has improved his productivity with apps such as room scheduling software, booking systems and inventory lists.
3) Discounted travel cards
Again like the gift cards suggestion, we offer travel cards that allow the bearer a discount on a partner's transport line. We were able to secure multiple 50% discount cards for national trains and coaches, which would save the winner a huge amount of money if they travel a lot.
4) Air purifier
These are very popular at the moment as people are becoming more health-conscious about what they are breathing in (thank you covid pandemic), and air purifiers are suitable for pretty much anyone. They can be used at home or at work and don't require much looking after. A very useful gift that the winner will appreciate.
5) A fruit basket
We used to give alcoholic prizes but have decided to start giving fruit baskets instead because of the health benefits. Choosing more exotic fruits that you can't easily get at your local supermarket will elevate the quality of this prize and be sure to get a nice looking, Instagrammable basket to put it all in!