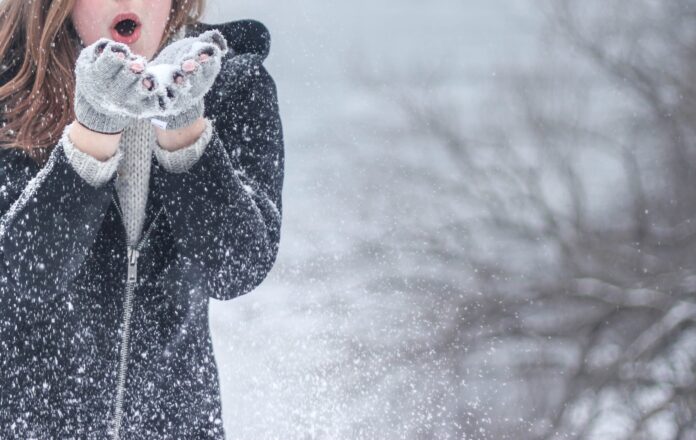 As we increasingly find ourselves experiencing more extreme weather conditions – in my opinion likely due in part to climate change – it is becoming ever more important that we protect ourselves and our belongings from these conditions. Although I live in the perpetually gloomy city of London, we thankfully do not deal with such extremes in weather as in many other metropolitan cities, such as New York or Tokyo, which have intense summers and winters.
Below are my top 5 essential winter items for dealing with the winter climate.
1) A Reliable Raincoat
This item pretty much goes without saying for a Londoner and is usually one of the first things I take with me out of the house, in anticipation of an unexpected downpour. Thankfully, online shopping and a good selection of independent retailers provide a wealth of options. My go to for raincoats for women is a brand called Rains – they have practical and functional coats without going over the top, and are very affordable for the quality you are getting in return.
Personally, I prefer wearing a raincoat over relying on an umbrella that is prone to wind damage; plus all the extra pockets are very useful for protecting your valuables in the worst of weathers.
2) Waterproof Boots
Although I am not from New York, the classic style, comfort and waterproofing of a Timberland boot in wheat colour, makes it a winter wardrobe essential. Whether you choose a Timberland or not, some sort of winter boot is essential to deal with the rain and occasional snow. Stepping on a puddle or being caught in a shower can be enough to ruin anyone's day, therefore waterproof boots are high up on my city essentials list.
3) A Wooly Coat
You will no doubt realize the popularity of a wooly coat when you step out into a city during the winter time. The timeless style of a wooly coat worn over anything from a t-shirt to a finely cut suit, shows its versatility and effectiveness.
Choose a looser fit if you plan on layering, and make this coat a staple of your winter wardrobe. A neutral color in a classic cut will ensure that you can bring this out over the next few years and not look out of place!
4) Base Layers
If you're going to be walking around all day in the cold, the last thing you want is to feel like your clothes are weighing you down. This is where the base layers come in. Go for ones that fit tight to the body and are discreet – no one wants to see a synthetic undergarment poking out from their shirt! A good base layer will wick the sweat off your skin so it evaporates quicker, keeping you warm.
5) Socks
Remember being a kid and feeling the disappointment of receiving socks for Christmas? Well I bet you don't feel the same way about it these days! Socks are often overlooked, but their effectiveness in keeping your feet warm and comfortable during winter cannot be disputed. Either go for wool socks, as these naturally remove odors, or socks made from synthetic, odor eliminating materials. These, however, should not be the reason why you don't wash your socks more often!